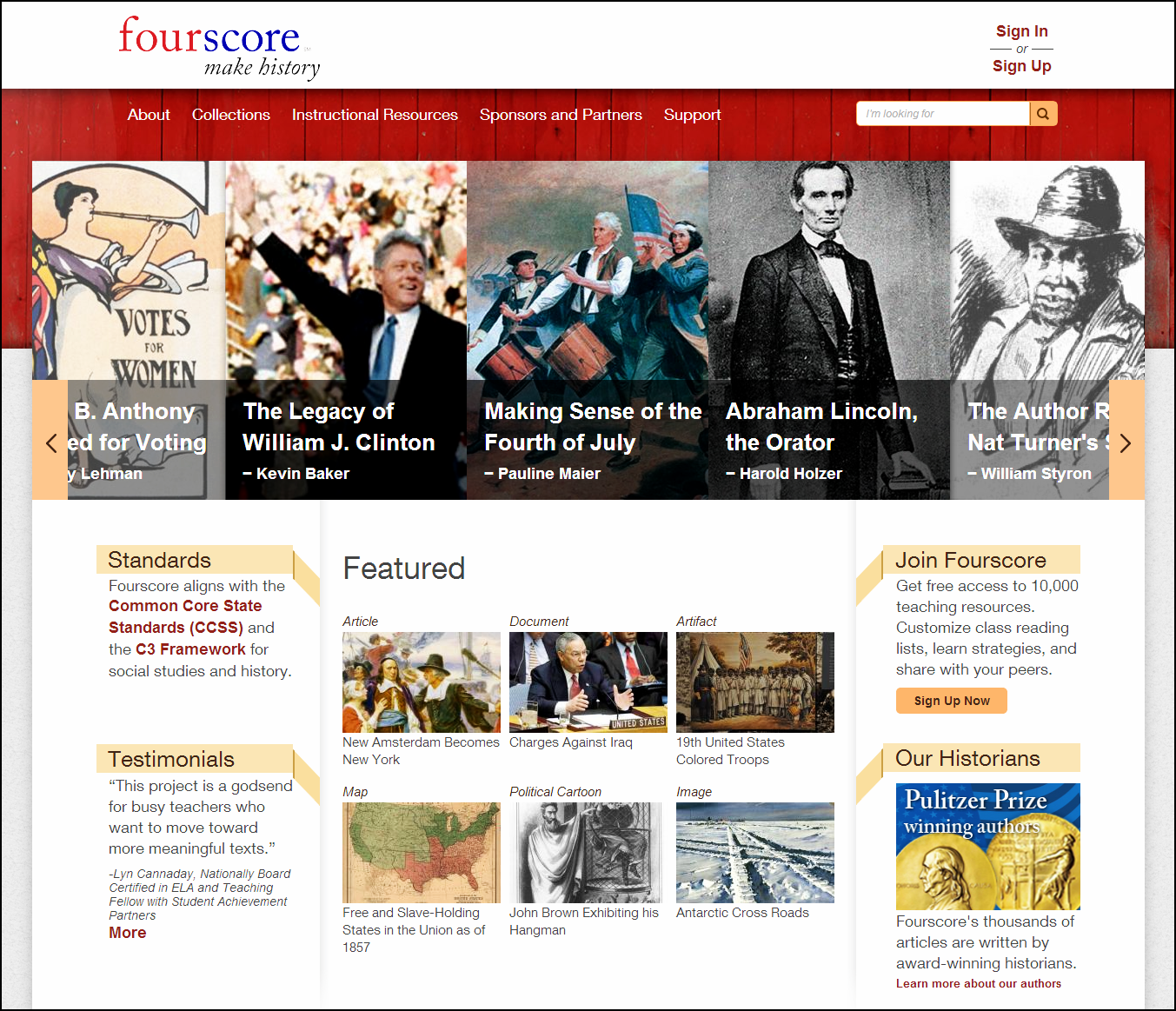 Fourscore (4score.org) is an innovative system in development for teaching American history, government, and English Language Arts.
It will offer educators "one-stop shopping" for everything they need to be effective educators and fulfill Common Core State Standards and the C3 Framework, the new standards for teaching history and social studies.
Panels of master teachers and leading curriculum consultants is helping develop the content for Fourscore, which will include thousands of articles published in American Heritage over 72 years. The material will also include historical documents, paintings, photographs, historical artifacts, and maps. 
Hundreds of collections of content will include essays by historians bundled with documents, images, etc., and detailed suggestions for tasks that teachers can undertake in the classroom, compelling questions to ask, and other teaching strategies.  All of these tasks are then linked both to Common Core State Standards and the C3 Framework.  
Fourscore will promote the use of historical documents for instruction in reading skills, analytical and critical thinking skills, problem solving, and writing skills — what are generally known as "English Language Arts" or "ELA."
"Finding and integrating high quality non-fiction is a challenge for ELA teachers," says Lyn Cannaday, a nationally certified teacher and Fellow with Student Achievement Partners.  "This project is a godsend for busy teachers who want to move toward more meaningful texts."
For more information about Fourscore: